1940s Theme Wedding
A Vintage Elegant Affair
Home

›
Vintage Wedding Theme
›
1940s Theme Wedding
A 1940s inspired event is an elegant affair. Wouldn't you love to go back in time to the Big Band Era for one day? 

When the music was fun and loud, and parties were even louder! When dancing the night away was more than just a saying?

I know you are daydreaming about it by now—who wouldn't?

Get the party started with these original planning tips


Planning a 1940s Themed Wedding
1940s Theme Invitations

Weddings that have a 1940s setting are elegant and classy. Your wedding invitation needs to reflect the spirit of the era and capture what is to come at your reception.

1940s Theme Wedding Decorations

Thinking about bringing the classic and glam super chic feeling of this theme, there's no other way to go bu to having black and white as the main colors on your wedding palette. 

Have your flower girl carry an elegant black and white flower basket and your ring bearer a black and white ring pillow. It looks extremely classy, and it is a detail that won't kill your budget.
 
Dress the tables with bold patterns in these contrasting colors. Geometric forms, flowers, etc., should do the trick.

You can use floral arrangements in these colors, too. Big flowers will make a big statement: think magnolias, gardenias and calla lilies.

You can also mix them with some pink roses for a more delicate effect.

If you want something more original than the typical flower arrangement, you could use a musical instrument centerpiece, such as a piano, since the 1940s were the big band era.

Create it by arranging different mini musical instruments in a spray painted foam base that can be found at an arts and crafts store.

Top Wedding Ideas
The Best 1940's Theme Wedding Favors
Favors in black and white or with the same patterns you have used to decorate your reception are a must.

The damask pattern is one of the favorites as it is easy to find and coordinate in different items.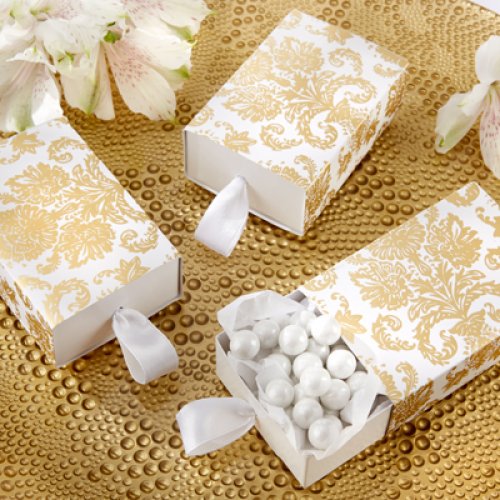 Treasures Gold Damask Favor Boxes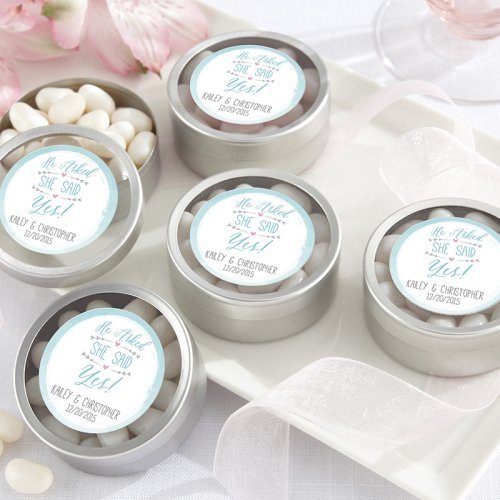 Personalized Round Clear Topped Candy Tins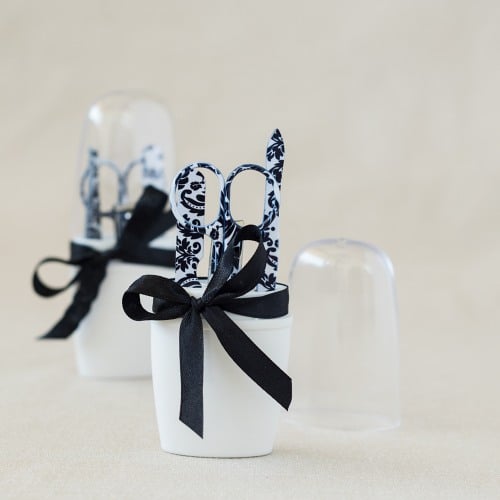 Damask Manicure Sets
If you are working on a budget, here are two ideas for your centerpiece:
You can make a bouquet of mini helium balloons, or 
Fill a flat glass container with a pair of white and/or black mini floating candles.

1940s Theme Wedding Dresses
For your 1940s wedding dress, consider those that are very slim fitting, preferably long. Strapless satin or organza dresses also fit the theme.

If you are a daring bride you can wear a black and white dress instead.

Designers like Moonlight Valerie couture, Ella Rosa, Alyce and Maggie Sottero feature dresses with these two popular colors in the design.

Accessorize your look with long satin gloves, a veiled hat and royal red, coral or pink lipstick.

The Menu
Do you know what types of food were served in the 40s? Here are some ideas for your 1940s theme-wedding menu.
Serve different types of canapés: shrimp, cream cheese, blue cheese and avocado canapés were popular in the 40s.
Fish and fruit cocktail served in cocktail glasses will make your entree original and theme- fitted.
 
Fillet mignon, chicken salad, shrimp salad, and pan-fried oysters were served at special events.
Ice cream and sherbets were served for dessert. As for drinks, sparkling wines, gin based drinks and champagne were the favorites, so keep them in mind!
 
You can even use these cocktails as ideas for your favors. For example, you could give your guests a Martini glass as a gift.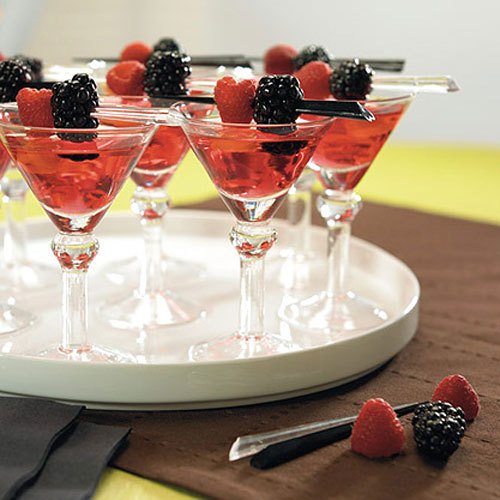 Mini Martini Glasses
More Wedding Ideas

How this Cake Display is all your Heart Desires

The Single Flower Bouquet so gorgeous you won't believe your eyes

If these tips for a 1940s Theme Wedding are what you needed, learn even more with these other creative theme wedding ideas.